12 avril 2017
Le Formula Tour 1600 aura un commanditaire titre en 2017.
Monsieur Marcel Lafontaine, président du Formula Tour 1600 annonce fièrement l'arrivée d'un partenaire majeur cette année:
« Nous avons eu plusieurs commanditaires depuis la création du Formula Tour 1600, mais jamais une entreprise n'aura investi autant pour le développement des jeunes talents et des vétérans qui évoluent en monoplace au Canada.
C'est avec grand plaisir que j'annonce l'arrivée du Groupe STCH comme commanditaire en titre de notre série qui portera dorénavant le nom de Formula Tour 1600 Groupe STCH.   
 L'entreprise spécialisée en logistique de transport est, depuis une douzaine d'année, associée au pilote-animateur Didier Schraenen et à l'équipe ÉNERGIE STCH Dodge RDS.
 Déjà en 2016, la compagnie basée à Châteauguay,  avait rendu possible notre participation  au Grand Prix du Canada. Monsieur Hamel a tellement aimé l'expérience qu'il a décidé d'augmenter son implication en devenant notre partenaire principal. »
Encore un fois cette année, les pilotes se disputeront la Coupe STCH lors des Grand Prix du Canada et de Trois-Rivières en plus des trois classiques du circuit du Mont Tremblant en mai, juillet et septembre. Le Formula Tour 1600 Groupe STCH roulera aussi à Calabogie en Ontario à la fin du mois d'août.
Six week-ends de compétition sont prévus au calendrier avec trois courses chacun, à l'exception du Grand Prix du Canada qui sera un programme double. Au total 17 épreuves toutes aussi excitantes les unes que les autres où la rivalité cohabite avec l'entraide comme dans nulle autre série.
Monsieur Claude Hamel, fondateur et chef de l'exécutif du Groupe STCH ajoute :
« Les valeurs de notre entreprise sont les mêmes qu'en course automobile. Nous nous devons d'être efficaces et performants tout en respectant la compétition. Notre force est basée sur le travail d'équipe, l'ingéniosité et l'implication de nos employés. C'est comme ça qu'on avance et qu'on gagne.
 Le Formula Tour 1600 est une vitrine incroyable pour faire connaître notre mission et nous sommes heureux de contribuer au développement de l'élite en sport automobile »
Le Formula Tour 1600 Groupe STCH est le chef de file des compétitions de monoplace au Canada et attire en moyenne une cinquantaine de participants chaque année dont de nombreux pilotes des États-Unis. Deux des trois derniers champions venaient de chez l'oncle Sam.
La performance du Texan Trenton Estep, titré l'an dernier, l'a mené tout droit au programme de développement « Road to Indy ». Le Formula Tour 1600 Groupe STCH est une des 17 séries à travers le monde qui aident les jeunes pilotes à atteindre les plus hauts sommets en monoplace.
Le Groupe STCH répond rapidement et adéquatement à toutes requêtes en matière de transport aérien, maritime, multimodal et terrestre en plus d'offrir un service d'entreposage et de distribution.
A Title Sponsor for the ''Formula Tour 1600'' Series
Montreal, April 19, 2017 – Mr. Marcel Lafontaine, President of the Formula Tour 1600 series, is proud to announce that a major partner has joined the organisation as title sponsor of the newly named ''Formula Tour 1600 Groupe STCH Series.''                   
When contacted earlier today, M. Lafontaine declared that: "The new partnership we are launching today is exceptional, as no other partner has invested as much in the development and enjoyment of open-wheel road racing for new talent and seasoned veterans. Groupe STCH has been active in our sport in past years as part of the ''ÉNERGIE STCH Dodge RDS'' team and driver-media personality Didier Schraenen.
Mr. Claude Hamel, of Groupe STCH, based in Chateauguay, was key to ensuring that our series raced as part of the ''Grand Prix du Canada" in 2016, He enjoyed the experience and the business benefits so much that he decided to step up his support to the complete season for 2017.''
Mr. Hamel, founder and Chief Executive of Groupe STCH specialised in transportation logistics, added that: ''our corporate values parallel those I see in racing. We strive to be effective and productive, while always respecting our customers, partners and competitors. Our strengths are teamwork, creativity of the solutions we propose, and the commitment of our team to always deliver the best possible quality of service."
Mr Hamel added that '' The Formula Tour 1600 Groupe STCH Series is the perfect showcase for our way of doing business. We are also proud to help the drivers on their way up in open-wheel racing.''
Le Groupe STCH
Founded in 1993, Le Groupe STCH design and deliver tailored solutions in air, sea, road and multimodal transportation, as well as provide storage and distribution services.
The Formula Tour 1600 Groupe STCH Series
This Canadian leader in open-wheel racing brings over 50 Canadian and American drivers to our tracks every year. In fact, the series champions for two of the last three years were from the United States. Furthermore, our 2016 series winner, Texan Trenton Estep, was selected for the ''2017 Road to Indy''. The Formula tour 1600 Groupe STCH is one of 17 series throughout the world that feeds this highly rated development program.
Our 2017 season promises intense on-track action. In addition to the Canadian Grand Prix and the Trois-Rivières Grand Prix, the series will visit the ''Circuit Mont-Tremblant'' for three classic events, in May, July and September. The series will also visit Calabogie Motorsport Park, near Ottawa. These six meetings add up to 17 highly competitive races in an environment where sportsmanship is as important has the racing.
Liens de nos partenaires:
www.transportstch.com /  www.toyotires.ca / www.hpd.honda.com / www.indycar.com/  www.indycar.com/RoadToIndy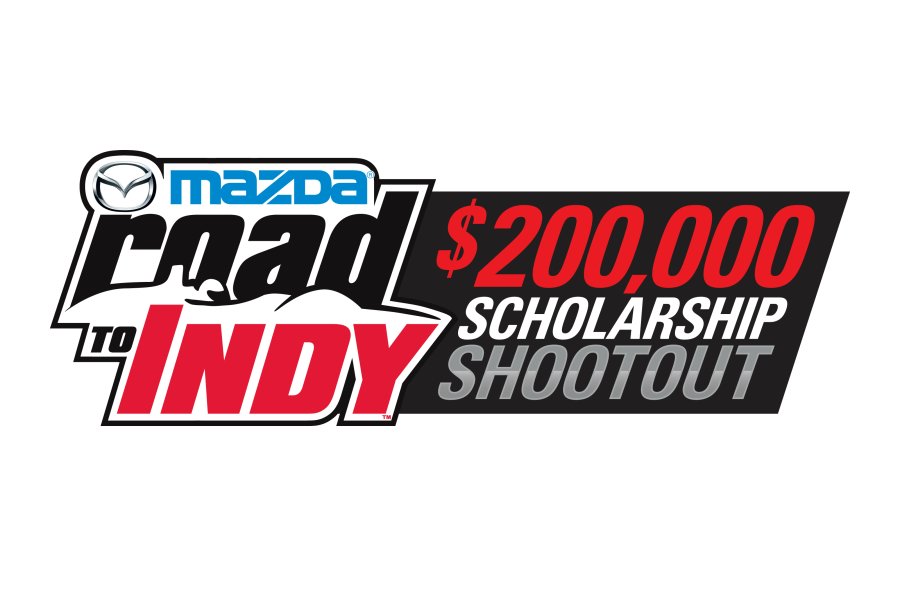 Notre série est en santé et se porte bien parce que nous sommes supportés par des pilotes passionnés et leur équipiers mais aussi par ces prestigieux commanditaires sans qui nous ne pourrions être de la partie aux plus grands évènements dans l'est de l'Amérique du nord.
Our racing serie is going very well because we have commitment of passionate drivers and their teams, and we are support by our prestigious sponsors and that said we are part of the biggest race weekend in North America.
La direction / Direction